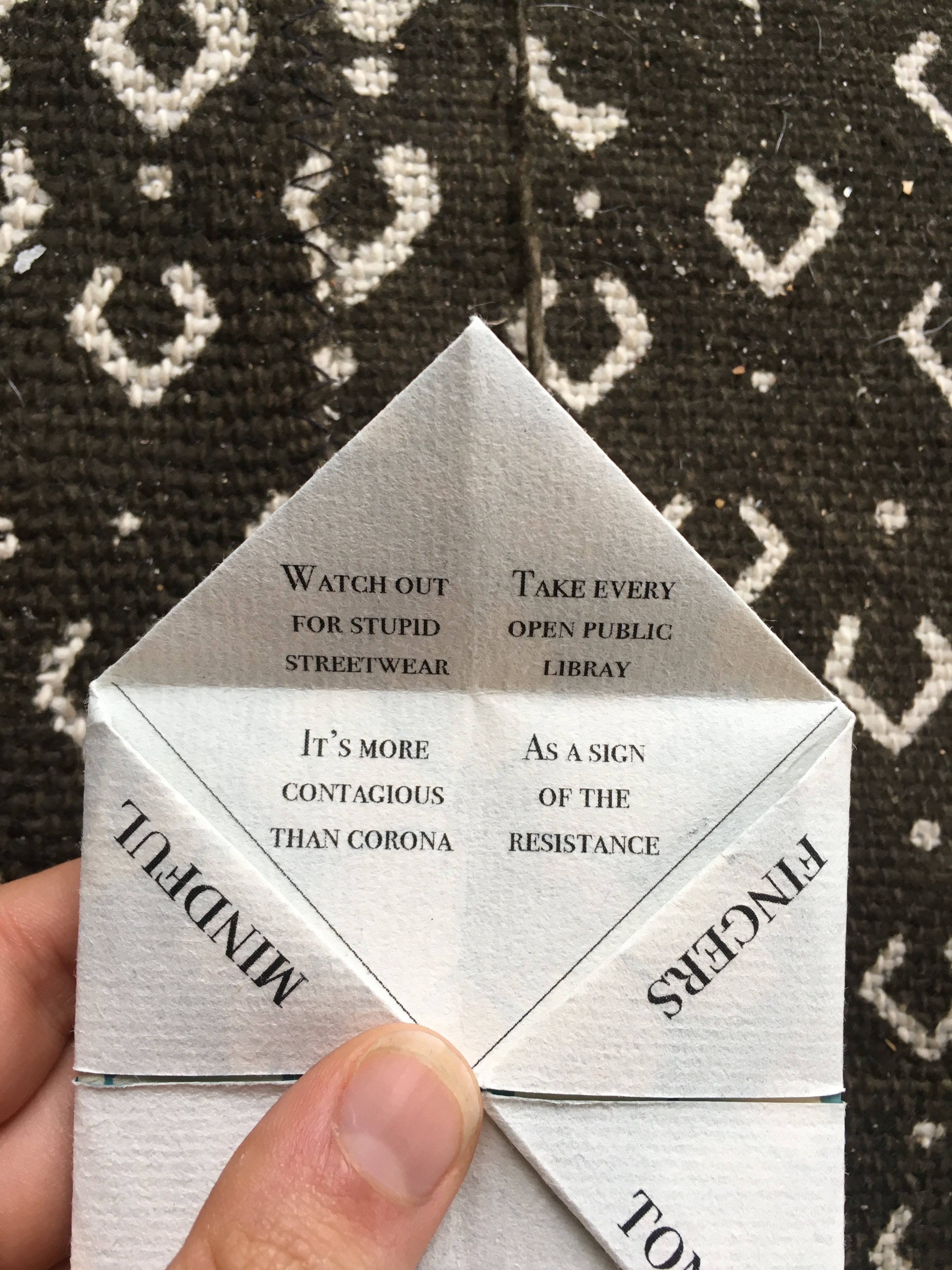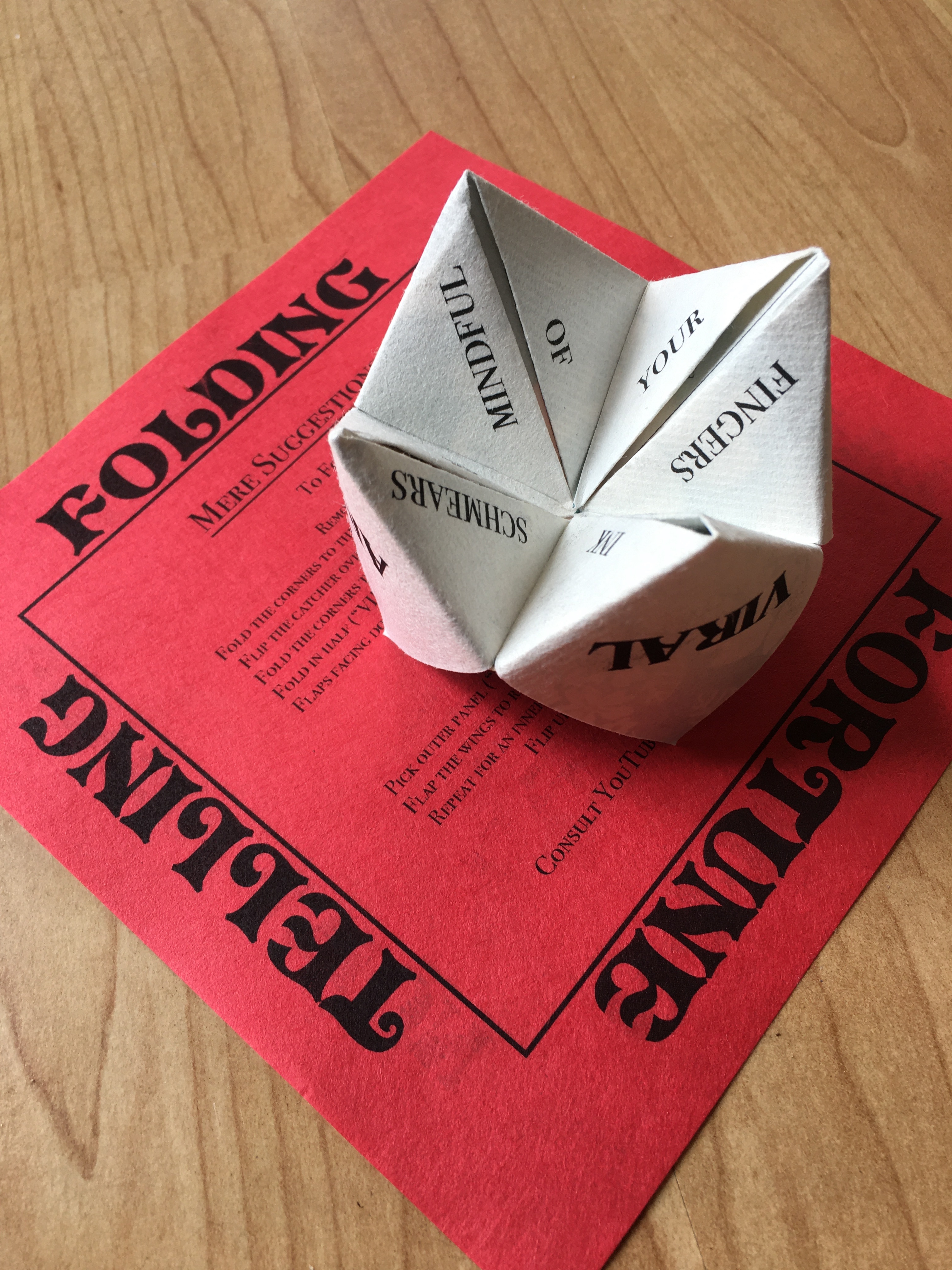 COOTIE CATCHER
LAABF x COVID-19 CONSOLATION
laser printed origami paper, 2020
fortune teller for the pandemic
Initially designed for the 2020 Printed Matter LA Art Book Fair, now adapted for the COVID-19 public health crisis as consolation to the community of book artists.
Brief history and folding instructions attached via brass brad fastener.
Cootie catcher: 6x6 inches (flat)
Brief history & folding instructions: 6x6 inches
Printed in an ongoing edition with supplies on hand. Color combinations will vary.
$0 USD
Add to Cart
Please consider making a donation of $5 minimum to the Pandemic Relief Fund United Way of Greater Los Angeles